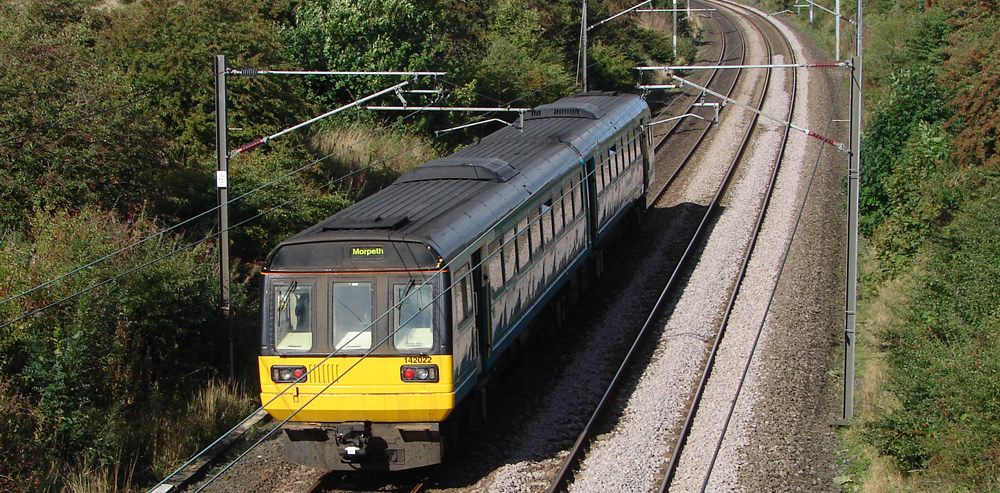 SENRUG – The South East Northumberland Rail User Group – is a voluntary organisation that promotes rail travel and campaigns for better rail services in, within, to, from and through South East Northumberland, representing the interests of both existing and potential rail travellers in the area.

By 'potential', SENRUG means those who would use rail services if only the trains went where they want to go, at the time they want to go, at a price they can afford, and in a clean, safe, secure, accessible and easy to understand manner.

Please look through our website to find out more about our current campaigns and how we pursue them. Use the Contact button below to let us know if you agree or advise us of ideas of your own.

The more people we speak for, the louder our voice is heard. If you support our objectives, we invite you to add your voice to ours and join SENRUG, to help us achieve our campaigns and develop new ones.
Latest News
Ashington Blyth & Tyne Re-opening Latest: On Tuesday 11th February 2020, Prime Minister Boris Johnson, in the prelude to his statement confirming HS2 will go ahead, confirmed that  the final decision on this and a number of other transport projects will be made by The Chancellor in March. This accords with the timescale for the decision on the Transforming Cities Fund Application as previously advised to SENRUG. This follows the visit on 28th January 2020 of Rail Minister Chris Heaton-Harris to Newsham where he announced further DfT funding of £1.5m, which was subsequently clarified as being a contribution to the preliminary studies currently underway. Earlier in the month, Secretary of State Grant Shapps also visiited. For more information on the current status of the re-opening go to our campaign page here.
Transpennine Express Services at Morpeth: TPE re-instated 10 of their scheduled 16 services each way per day at Morpeth from 3rd February, and have advised they expect to re-launch their full hourly each way service to Edinburgh and Liverpool from 17th February (with the exception that the 09:29 service to Manchester Airport will terminate at Newcastle and not run through to Manchester until 30th March. However, please check TPE's website www.tpexpress.co.uk in case of any further changes.
SENRUG would like to thank the following organisations who have made donations towards the cost of funding our website and Newsletter printing for the 5 years starting from September 2019: Ashington Town Council, Blyth Town Council, Cramlington Town Council, East Bedlington Parish Council, Pegswood Parish Council, Seaton Valley Community Council and West Bedlington Town Council.