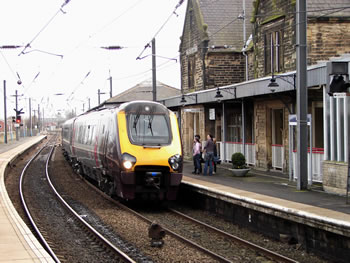 What Is Proposed?
SENRUG wants to city an inter-city service call at Morpeth every 2 hours throughout the day, in each direction.
In December 2019, with the introduction of the hourly TPE service (Liverpool – Edinburgh) calling at Morpeth, SENRUG considered this campaign achieved. Sadly, however, the TPE services were not re-instated in May 2021 after the COVID lockdown, and worse the new ECML timetable proposals for May 2022 (thankfully deferred due to strong opposition) proposed a reduction in LNER services at Morpeth. Thus, campaigning continues, particularly the ongoing need to be vigilant with regard to whatever replaces the May 2022 timetable proposals.
However, 2021 did see the introduction of LUMO trains (an open access operator) running from Edinburgh, Morpeth, Newcastle then non-stop to London (some trains will call at Stevenage). This will ramp up to 5 trains each way per day from early 2022. Also December 2021 sees the introduction of a TPE shuttle service connecting Morpeth, Alnmouth & Berwick to Edinburgh, which whilst welcome, does not really count as an inter-city service as the trains are not through trains continuing beyond Newcastle to Leeds and Manchester.